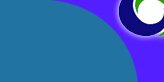 工商:

  the Industry &Commerce Bureau: to the enterprise that halting in the building , they will be according to concerned regulations, positively help that the enterprise handles registration procedures of the limited duty company , enterprise artificial person ,branch organization, forms a partnership the enterprise and individual's exclusive investment and individual industry and commerce family , provides industry and commerce law and regulations , protects their legitimate rights and interests ,and creates the good management environment of fairly competition .

The Country Tax:
  the Country Tax: the country tax carries out eight promise :"the system of openly doing the tax ","the system of follows arrives along with does ","the system of lets the man paying taxes only go one time "

The Local Tax:

  the Local Tax : the development zone local tax utmost provides the convenient and prompt service for paying taxes man, and answering the question that the man paying taxes put forward at any time ,handles to relate to and wades the tax matters concerned , and introduces five promise measures .

银行:

  Bank : the bank of China is stationed in the QiLu software. The Bank of China has been accomplished entirely province internet . At the same time it has introduced the series finance product newly. The halted enterprise is affected by the convenience and the service of high quality and high efficiency .